Saam Towage's combined fleet of over 210 tugs is the largest in the Americas and showcases
the

latest

technology.

power.

capacity.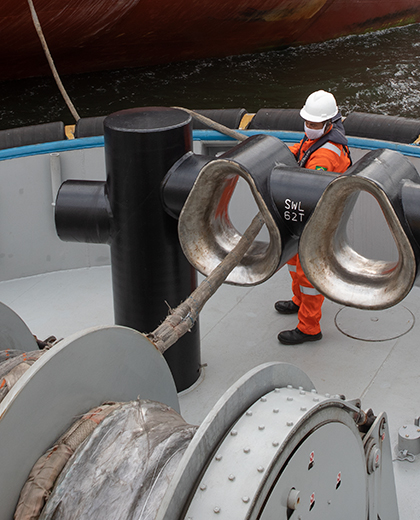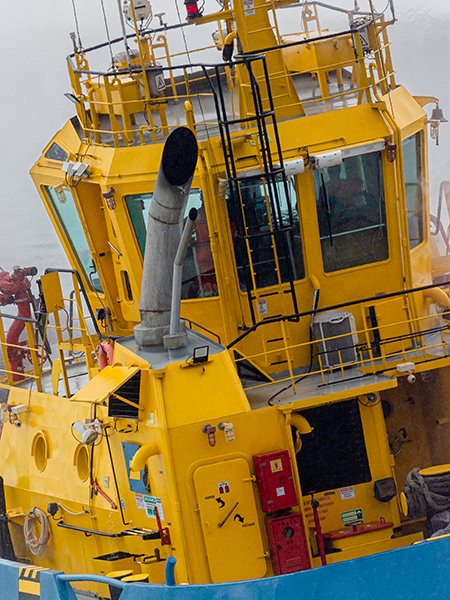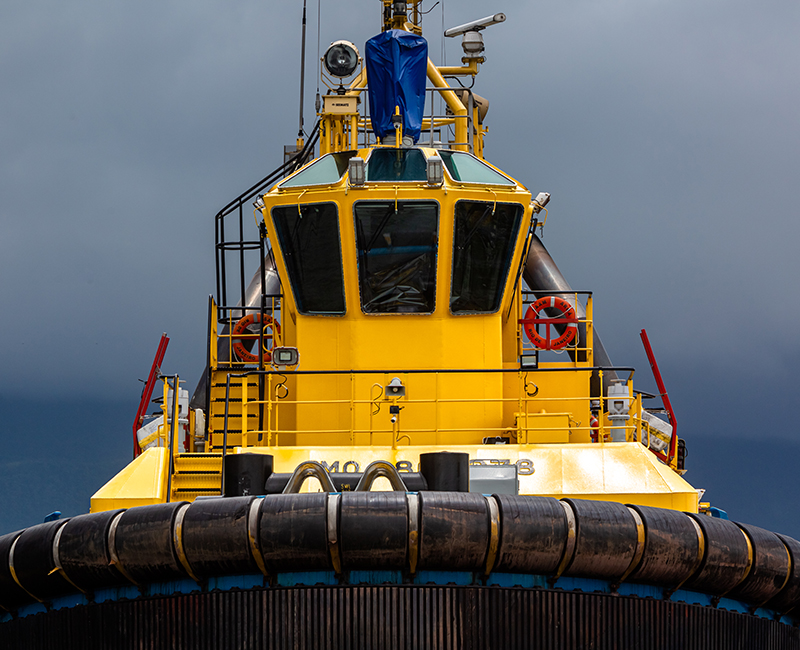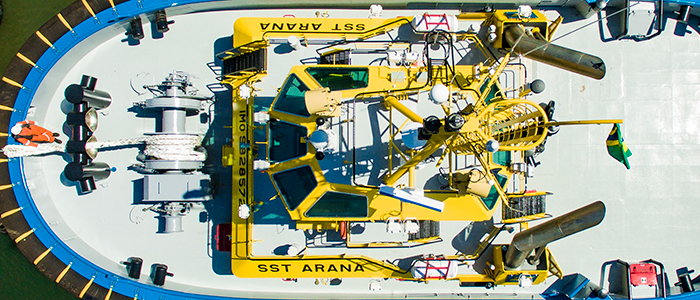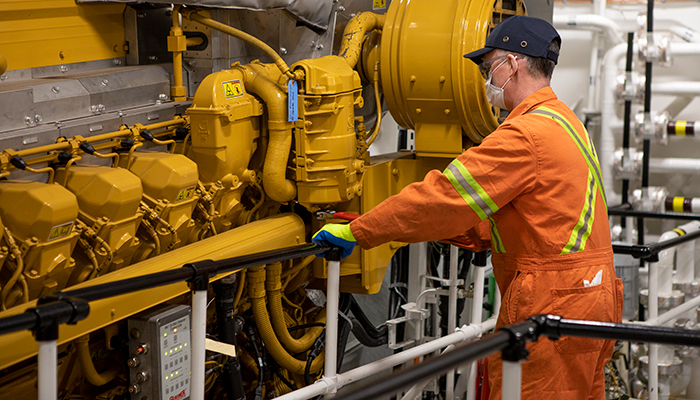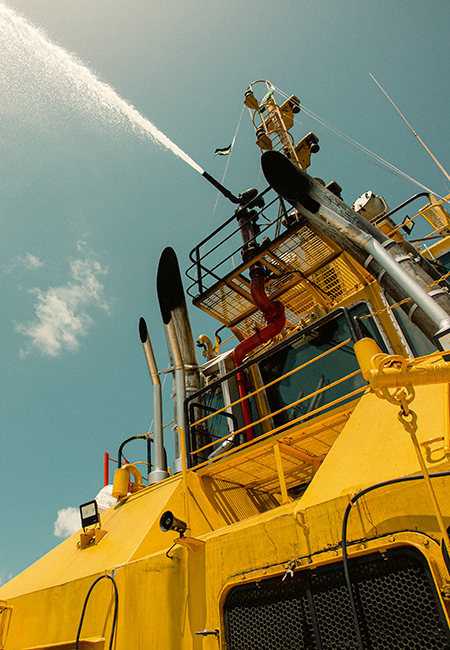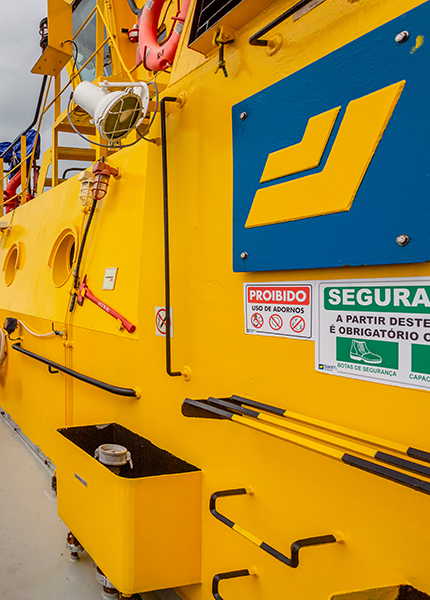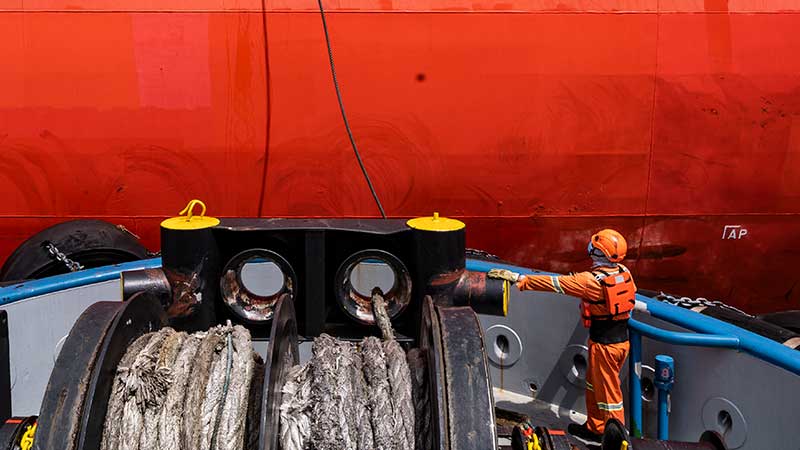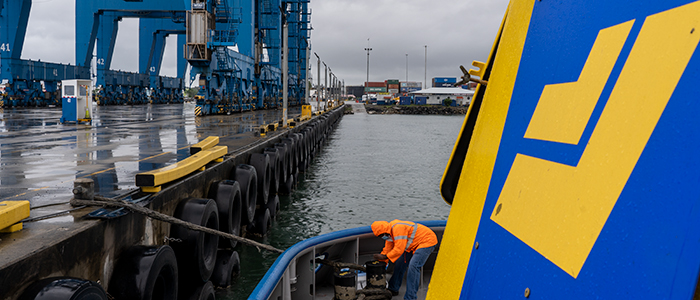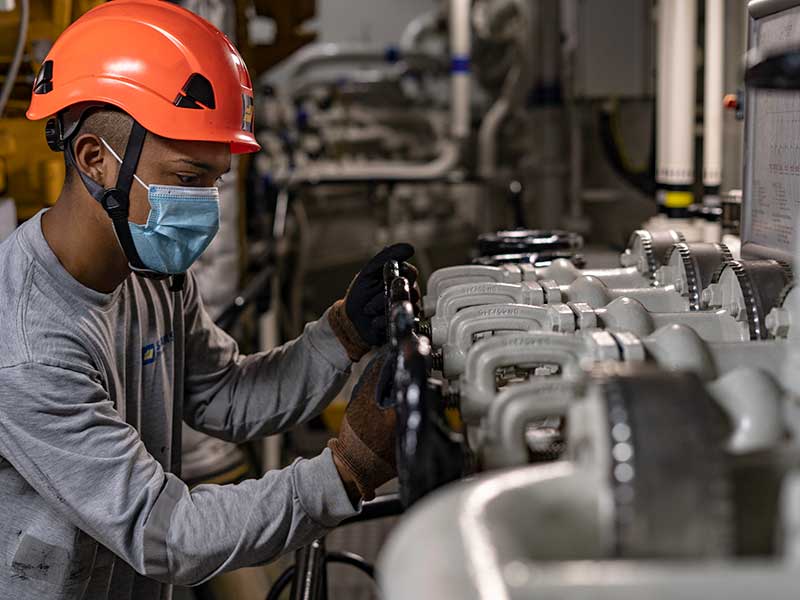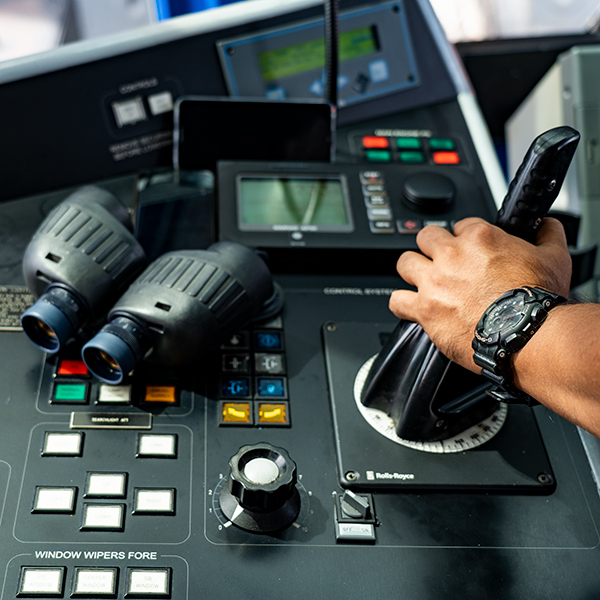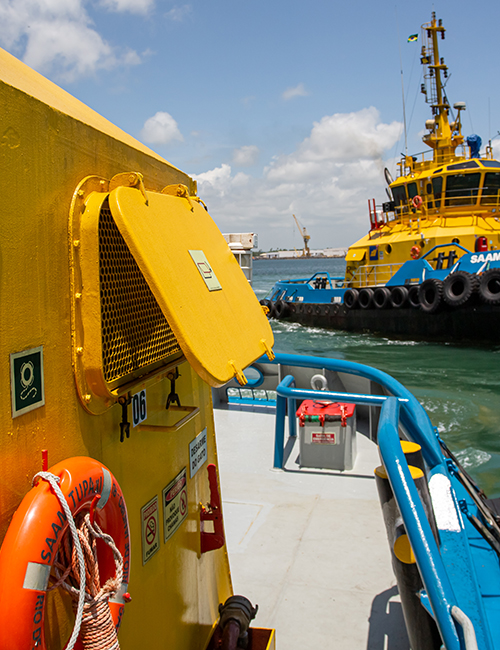 We are committed to exploring new technologies that not only provide greater operational efficiency but are also more environmentally friendly.
To commit to safe, secure, and ecological operations, we pay close attention to fleet maintenance and renewal, and continually upgrade our vessels to ensure the most effective fleets in our areas of operation.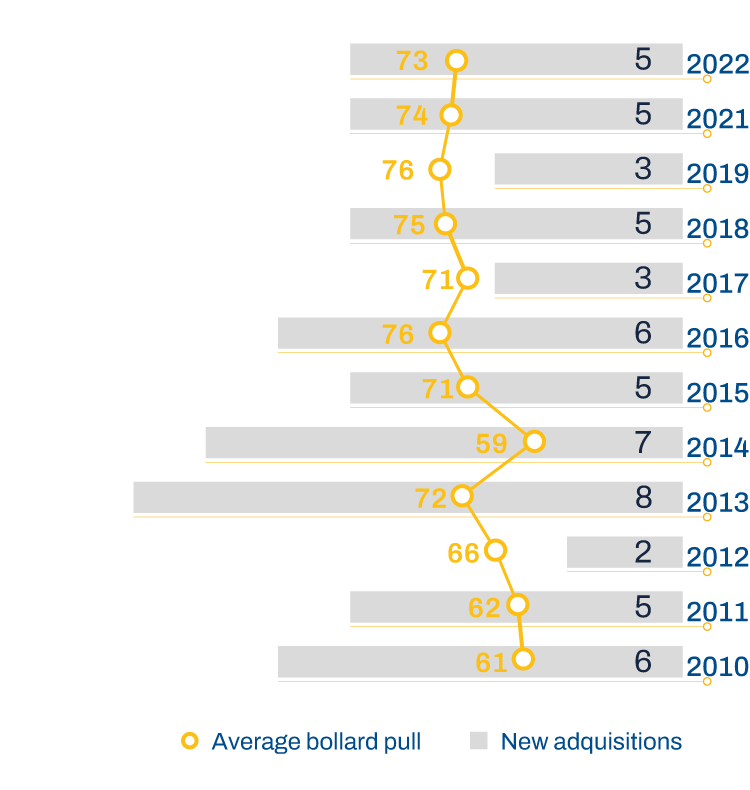 Taking a step to the future!
SAAM Towage, Teck and Neptune Terminals have partnered to deploy the first two electric tugboats for the Port of Vancouver, which will significantly reduce greenhouse gases (GHGs) and underwater noise.
The ElectRA 2300SX tugs were designed by Robert Allan and are being built by SANMAR shipyard with an overall length of 23 meters and 70 tons Bollard Pull performance. At their maximum performance capabilities, together they will reduce 2,600 tons of CO2 each year.
They are energized by two Li-ion battery groups, making them 100% electric, zero emission vessels, powered from the British Columbia's hydroelectric grid.
In this video, we delve deeper into the specifics of the tugboats and our transition into a new era of Harbour & Ship Docking at ports. At SAAM Towage, our commitment is to provide our customers with solutions beyond their expectations. The ElectRA Tugs will offer both current and future clients, innovative, green & sustainable solutions, solidifying our role as critical partners in reducing carbon footprints throughout their supply chain.
More details in the video.


Average investment tug/year



Std. Azimuthal (Azimuthal Schottel or Kongsberg)

Std. Engines (Engines CAT, Cummins and MTU.)
Our newest tugboats on the fleet
SAAM Tarqui
Tugboat of 23 m length and model RA2300MM with 67 TBP.
SAAM Acaxual
Tugboat of 32 m length and model RA3200W with 80 TBP.
SAAM Centzunat
Tugboat of 32 m length and model RA3200W with 80 TBP.
SAAM Palenque
Tugboat 24 m long and model RA2400SX with 70 TBP.
SAAM Albatros
Tugboat 24 m long and model RA2400SX with 70 TBP.
Mataquito II
Rastar 2900SX. 29 m long tugboat with CAT and azimuthal Kongsberg engines and FiFi 1 notation, which makes it an energy efficient and highly maneuverable tugboat.
Halcón III
Rampart 2400SX. With 23 m of length, dynamic winche of constant tension and FiFi 1 notation, with CAT and azimuthal Kongsberg engines, it allows to operate in specialized fuel and LNG terminals.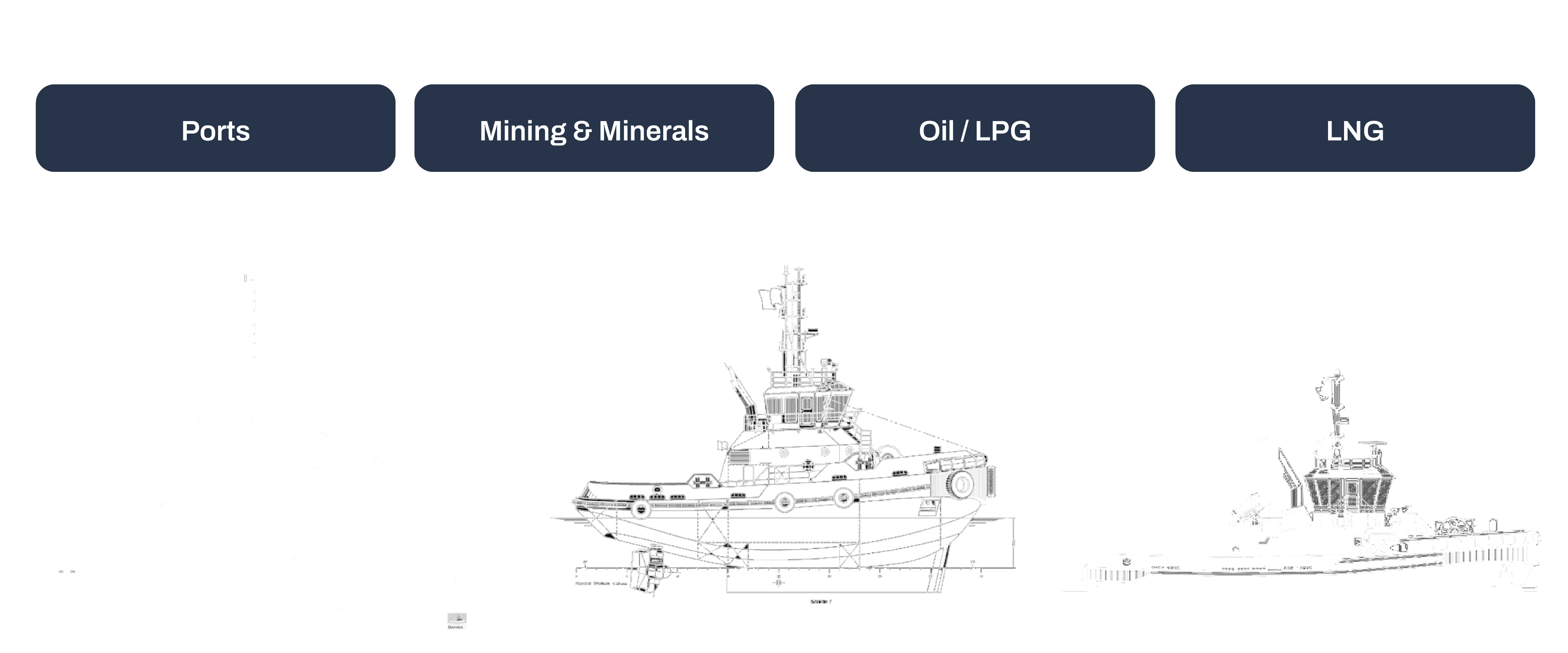 Ship docking services for a diverse array of vessels and cargoes

Stand by services

Emergency response and salvage rescue

Any type of ship assist and tanker escort services

Fire Fighting and oil pollution control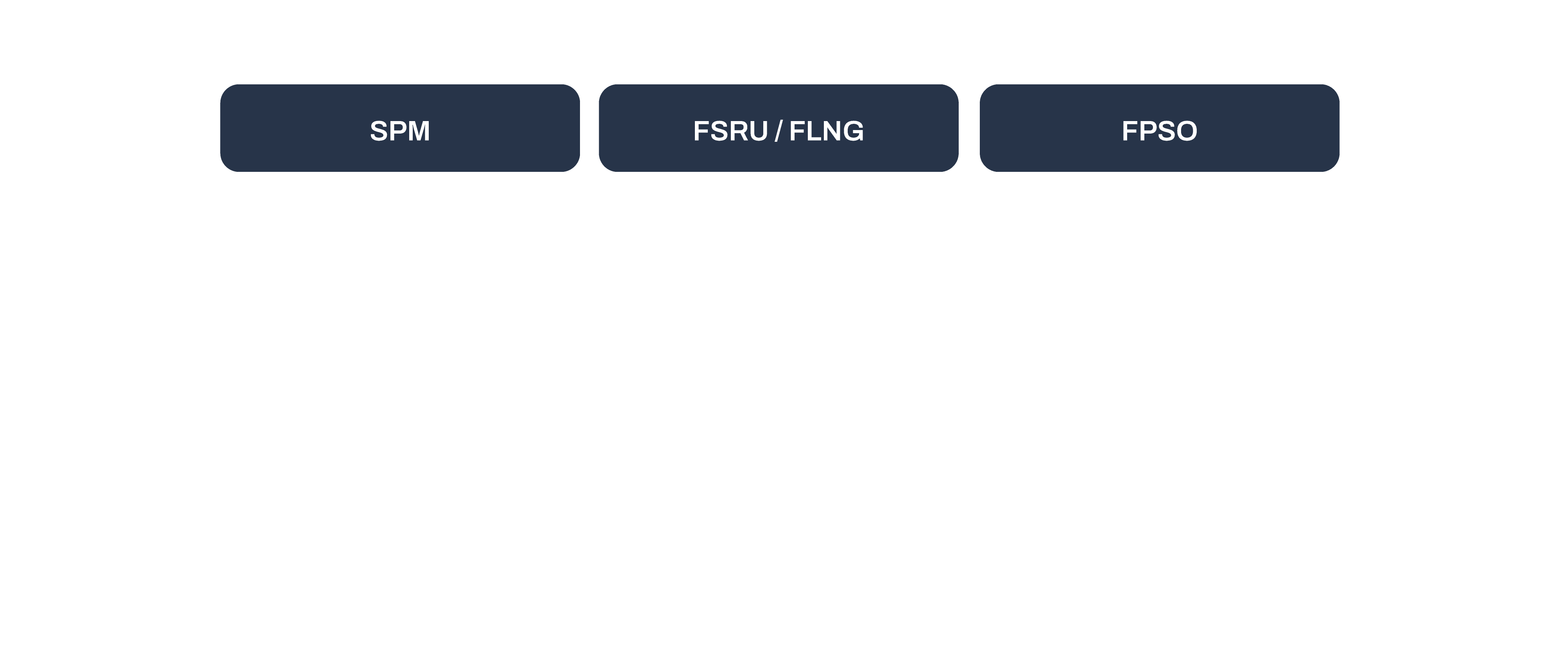 Tanker assistance of all types: berthing, unberthing, mooring, escorting (direct and indirect), monobuoys, static towing, self-elevating, and semi-submersible platforms

Assistance in transshipment operation (STS) & (SPM) operations

Fire fighting and emergency response

Transportation and handling of cargo

Offshore support