With the backing of a multinational corporation, SAAM's mission to drive the economic and social development of countries extends to our desire to reward our workforce with real growth opportunities and to contribute to the regional economic sustainability by providing quality jobs within remote and local communities.
Come sail away with SAAM.
Our employees enjoy comprehensive benefits and total rewards packages, including: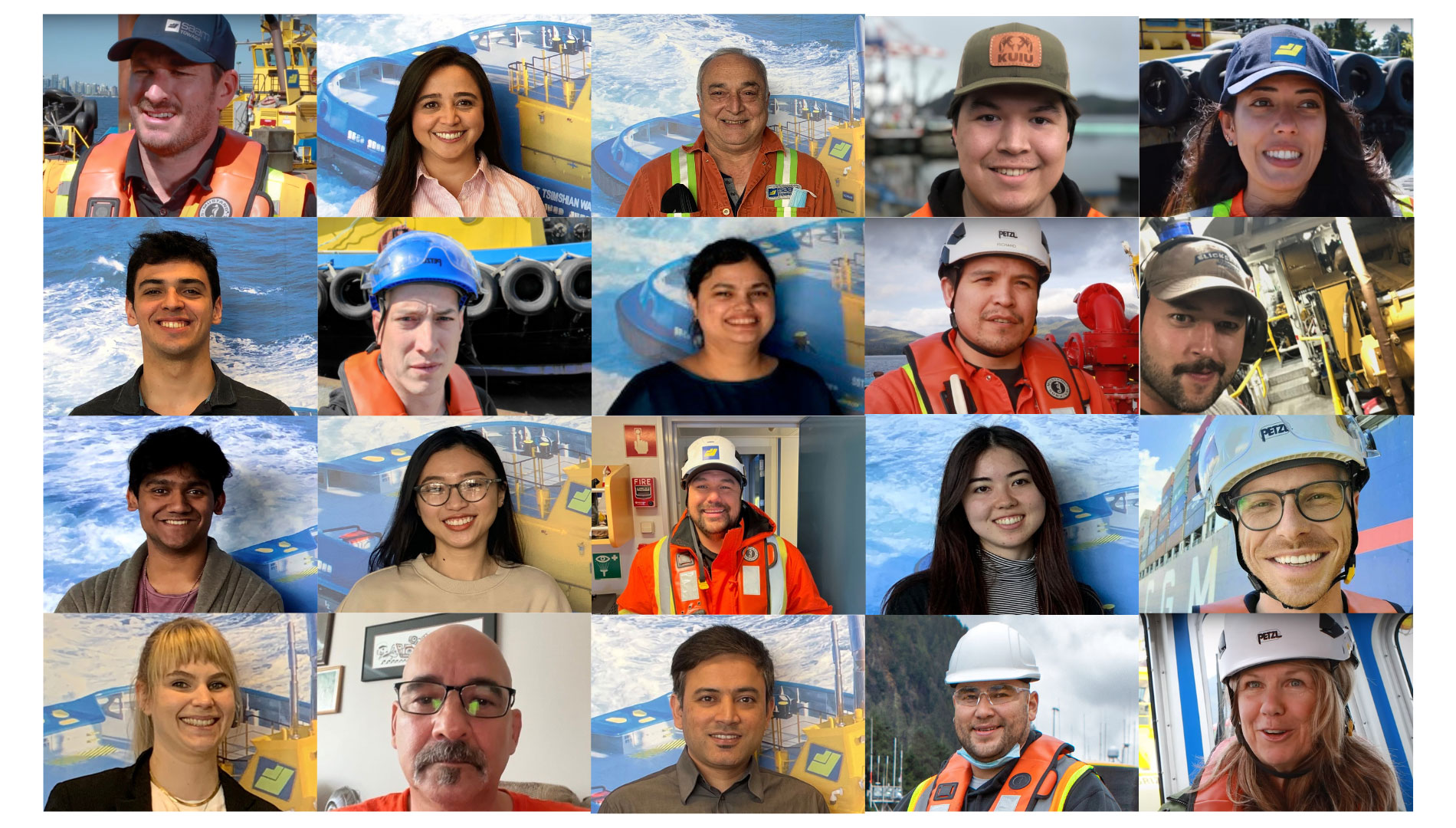 SAAM Towage Canada's vision is to stand out as ONE team, delivering towage services beyond expectations!
We guide ourselves using 5 pillars that create our competitiveness and success: Safety, Respect, Honesty, Responsibility, and Service.
If these values resonate with you, we encourage you to apply and let us know a bit more about your commitment to excellence and your passion for achieving high standards while being rewarded with a culture that encourages learning, development, camaraderie, and innovation.
SAAM Towage Canada is committed to employment equity, supports diversity in the workplace, and encourages applications from all qualified individuals, including women, members of visible minorities, Indigenous Persons, and persons with disabilities.
We strive to be a leading industry ally for the Indigenous Peoples of Canada and we endeavor to support communities to be self-determining, sustainable, and vibrant.
We are committed to building respectful, meaningful, and trusting relationships with the Indigenous Peoples of Canada. Please see our Indigenous Relations Policy to learn more about our guiding principles.
SAAM Towage Canada acknowledges that we operate on the traditional and unceded territories of the Indigenous Peoples of Canada, and in particular:
In Prince Rupert, the traditional territories of the 9 Allied Tribes of the Lax Kw'alaams and Metlakatla Nations.
In Port McNeill, the traditional territories of the 'Namgis Nation.
In Kitimat, the traditional territories of the Haisla Nation.
In Vancouver, the traditional territories of the Musqueam, Squamish and Tsleil Watuth Nations.
And in New Westminster, the traditional territories of the Musqueam, Tsawwassen, Katzie, Kwikwitlam, Kwantlen, and Stolo Nations.
Types of Career Opportunities
We have opportunities for Indigenous Persons from local communities to familiarize themselves with the working environment of a marine company and to gain practical working experience. Some features of these programs include:
We offer 2-4 entry level internship opportunities per year to Indigenous Persons.
We currently have working operations/relations with the Metlakatla and Lax Kw'alaams First Nations among others.
We also offer two internships or co-op positions per year (typically 4 months) to students in local educational facilities. Some features of these programs include:
Students: We aim to provide industry knowledge and experience while giving you the opportunity to bring fresh ideas and innovation to our company.
Co-op/internship positions for students include positions in marketing, commercial, human resources, operations department  and project-based internships.